Life Insurance
Confessions Of A Former Life Insurance Agent: Part 2
Kyle Fanthorpe
|
May 21, 2019
Josh Clark, a former life insurance agent, used to sell life insurance the old-fashioned way. The policies he was pushed to sell involved confusing terms, high costs, and required applicants to complete lots of paperwork. Now, he's left that all behind. Josh joined Ethos as our Director of Customer Success to help bring the life insurance industry into the digital age.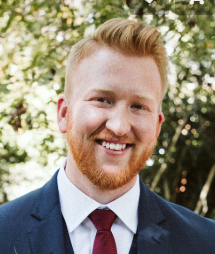 In part two of our interview, Josh has some tips on what to watch out for when shopping around for life insurance and how Ethos does it better. You can also find part one and part three here.
What Kind Of Tactics Do Life Insurance Agents Use To Upsell Their Customers?
Agent's use all sorts of techniques to convince people that they need really expensive policies. One of the first things to look out for is the "pivot." Even if you're not discussing life insurance, agents are actively encouraged to mention coverage options with non-policyholders. These options are usually framed the same way. For instance, the "Good, Better, Best" analysis:
"Good" Option: $500k For A 20-Year Level-Term Policy At $50 Per Month

Level term just means that your premium never goes up or down. This is usually compared to paying rent (with rent control)—having no cash value or life past the term. Agents will pitch this as throwing money away even though it's usually the best option for the majority of people as far as affordability is concerned.

"Better" Option: $500k For A 20-Year Level-Term Policy With A Return Of Premium Rider At $150 Per Month

A return of premium rider means that you get all of the money paid on your premiums back at the end of the term—which is great, but costs quite a bit more. Since it's still term life insurance, you'd have to reapply at the end of your policy. The monthly premium could then increase substantially.

"Best" Option: $500k For Whole Life Policy At $500 Per Month

Whole life insurance policies are permanent, meaning there is no term limit on them—making them prohibitively expensive. The gist? If you go with this option you can expect to pay the premium amount for your "whole life." Agents usually push these policies the hardest, saying you "own" them. Agents typically draw compare whole policies to owning your home or they suggest using them as an investment strategy.
It doesn't end there though, as there are usually anecdotes that accompany each option—tried and true stories that agent use over and over again to scare people into buying more coverage at higher cost (which means a larger commission for them). It's surprising how many agents exchange stories and tweak minor details to match the circumstances of the person they are speaking with. It's a pretty common scare tactic you'll encounter.
Is It Safe To Assume The "Best" Option Makes Agents The Most Money?
Exactly. Agents will always push whole life policies because they make the highest commissions on them. Remember, agent commissions on whole policies are 12x the commission they would receive on a term policy––and as you've seen a whole policy costs far more than a term policy. That's why, agents will characterize term policies as a waste of money since you don't "own" the policy after the end of the term, knowing full well that most people lapse on whole life policies because they are so expensive.
What's The Application Process And Customer Experience Like At Ethos?
Most traditional insurers take weeks, and sometimes even months, to get customers through the underwriting process. It's an extremely bureaucratic process––confusing applications and paperwork. Once someone is finally approved, agents still try to sell them on upgrading to Whole or increasing their coverage amount on their policy. They completely lose sight of what's actually best for the customer and their family.
We're definitely faster. The online application takes just minutes to complete, and you don't have to share personal information with an agent. Our platform can even approve some policies instantly. For the rest, we've minimized the time it takes to complete the underwriting process to about 7–10 days—not 15 weeks.
Once approved, our agents assess your needs and develop a policy plan that is going to be sustainable for the length of your policy. Sometimes, that means downsizing the amount of coverage or extending the term. We're dedicated to finding not only the policy you need but also the one you can afford. You won't find another insurance company that cares about that.
---
If you've missed anything, you can find the rest of our conversation with Josh here.
Confessions Of A Former Life Insurance Agent: Part 1