Life Insurance
Confessions Of A Former Life Insurance Agent: Part 1
Kyle Fanthorpe
|
May 21, 2019
Josh Clark, a former life insurance agent, used to sell life insurance the old-fashioned way. The policies he was pushed to sell involved confusing terms, high costs, and required applicants to complete lots of paperwork. Now, he's left that all behind. Josh joined Ethos as our Director of Customer Success to help bring the life insurance industry into the digital age.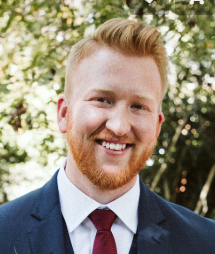 In part one of our interview with Josh, we got the lowdown on the life insurance industry and how Ethos is changing the game. You can also find part two and part three here.
How Do Traditional Insurance Companies Sell Coverage?
The way life insurance companies sell coverage is archaic. Nowadays, the same old products are wrapped in shiny new packaging to get customers excited, even though they're basically selling the same old coverage. Agents are pressured to sell high-commission policies rather than what's best for the customer.
Most agents look at their clients in terms of their profitability—without taking into account what their clients can actually afford. It's all about profits over people.
How Do Agents Upsell Customers On Life Insurance?
Upselling—the sales technique used to induce customers to purchase more expensive policies in an attempt to make larger commissions—is a pretty standard process across the industry. When a current customer calls or visits their agent's office to pay for or adjust their current policy (typically for a different kind of insurance like home, health, or auto coverage), the agent is incentivized to promote buying a life insurance policy in the course of that conversation.
If the agent successfully persuades the customer, they set up an appointment with them and their spouse (if applicable) to talk about details. "Real life" scenarios are hypothesized and then the types of products that would, in turn, cater best to that specific lifestyle are discussed. These tend to be high-pressure experiences for the customer. Most agents don't even consider if there's a genuine need for life insurance at the outset of these meetings. Their focus is typically on the commission a whole life policy can bring in—which is typically 12x the monthly cost of the policy itself.
So, Not Only Do Agents Upsell Expensive Policies—They Sell Them To People That Don't Actually Need Them?
Exactly. Once presented with these options, the customer is nudged to pick the "middle" option (when presented with three scenarios—the middle option policy is not the cheapest nor the most pricey—thus it seems comparatively reasonable), or is pushed into the expensive option—generally whole life or permanent insurance—and begins the application process. The application is completed with the agent present or by phone, all the while discussing sensitive personal information.
The customer is then confronted with the antiquated underwriting process which can include several phone calls to review the application and confirm details, as well as obtaining records from doctors, and having medical exams. In total, the process can take up to 15 weeks (and even longer in some cases). Once everything is approved, the agent sets up yet another appointment to review the results.
Sounds Complicated.
It definitely is. At this point, if the customer hasn't already picked the most expensive plan, the agent will take the opportunity to "educate" them on the benefits of a more expensive policy.
How Is Ethos Different?
At Ethos, you don't need to talk to an agent – unless you want to. Our agents are experts in finding you the coverage that best suits your family's needs. There's no complicated bells and whistles or hidden fees. It's always: Here's your price, and here's your coverage.
Our team is also there for our customers throughout the whole process, from general questions to support with their policies. I love that what I'm doing helps people protect their families. It's work I feel good about at the end of the day.
If you'd like to keep reading, you can find the rest of our conversation with Josh here.
Confessions Of A Former Life Insurance Agent: Part 2