Meet the Team
Joy Archer
Recruiter
Not only has Joy made a name for herself as a rockstar recruiter, but outside the Ethos office, she's built a reputation on being a writer, opera enthusiast, and travel-lover, ready for her next adventure. In her first year at Ethos, Joy has collaborated with every team across the company and found that as her role has evolved, she's discovered new opportunities for growth and leadership. "Every new role I take on, I have to dig deep and ask a lot of questions, and that pushes me to be a better recruiter each and every day," she says. Find out more about Joy (including why she loves that classic San Francisco fog) in our Q&A below.
How did you get your start in recruiting and what does a typical day on the job look like for you?
I started working in legal recruiting at a global law firm. Now at Ethos, a typical day involves syncing with hiring managers, multiple interviews with candidates, and finding great talent through sourcing, inbound applications, and employee referrals. There is also the project side of our work where each quarter, we each have one big initiative that we are looking to see through.
What made you interested in joining Ethos?
During my job search, I knew I wanted to work for a company where I would be challenged by the work I was doing, and be a part of building an interesting product. Ethos checked off all the boxes in the things that I was looking for - from its startup environment to its strong leadership team. I also wanted to work for someone whom I can respect and learn from. Through my conversation with Tina [Tian, Head of Talent Acquisition], I saw the excitement and dedication she had for the work that she was doing.
What excites you most about your work?
I'm someone who's motivated by challenges, and coming to Ethos, I was exposed to new ones with each project. These challenges provide me a learning experience by pushing me outside of my comfort zone. In my first month, I was already working with our leadership team, and after three months, I had already worked with every team in the company. Also, there's a certain trust in the talent we hire. We are so confident in the high caliber of team members coming in that when they join and are onboarded, we can give them projects and objectives to run with. My case was no different and my manager has shown she trusts me to see initiatives through from ideation to execution.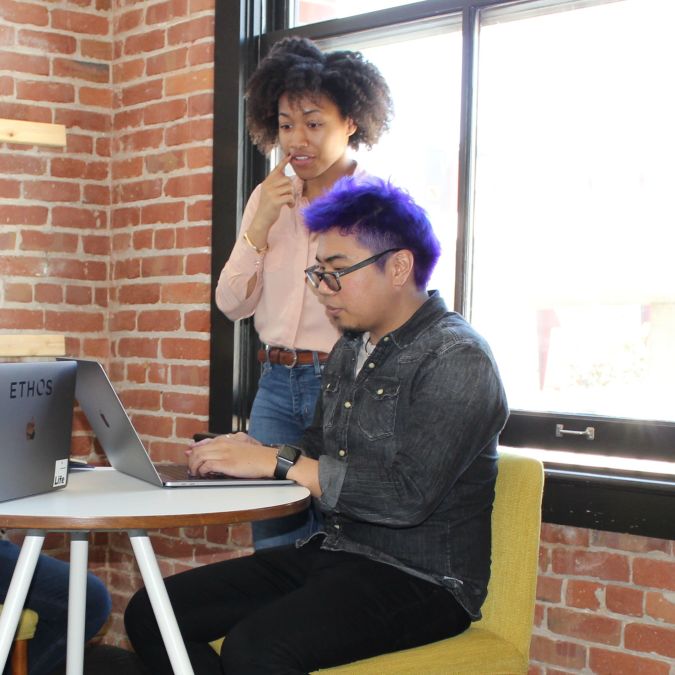 How would you describe Ethos in a few words?
Collaborative, innovative, resilient. It has the benefits of a small company and the excitement and challenges of a fast growing company. It has startup growth with big company potential.
What's the most important thing you've learned during your time at Ethos thus far?
Creativity - working in a startup like Ethos where we're living on a new frontier means continuously encountering and tackling new challenges. When information and, at times, time is limited, a certain level of creativity is needed to obtain the desired results.
What is it about Ethos that you feel differentiates it from other companies — particularly those in the life insurance industry?
We've built a platform that has created a faster, smarter, and easier process. We are leveraging technology and processes that aren't seen in traditional life insurance companies. Also, our team is ambitious and hungry, and you see it in how quickly we've been able to innovate and continue to improve the life insurance experience for our customers. Years ago, I doubt you would have heard 'machine learning' or 'predictive analytics' associated with life insurance.
You've volunteered for almost a decade as an English teacher — tell us a bit about that role and how you got started in it.
I actually started as an English teacher and realized I really enjoyed it. I helped a friend prepare for an exam and she shared my contact information with a friend of hers. Eventually I started offering classes and tutoring, and students who needed help preparing for English exams and even adults who needed to improve their English language skills for professional advancement started reaching out. After that, it snowballed from word of mouth, and I continued to volunteer alongside regular classes.
Where are you from originally and what was the biggest lifestyle/day-to-day adjustment you had to make when you moved to San Francisco?
I'm originally from the Bahamas. My dad is Bahamian and my mom is American, so I lived in the Bahamas but would spend a lot of summers and Christmas in the US. I then moved to Spain for university, spent about seven years there, and moved to San Francisco in 2019. The only significant adjustment was a very much welcomed one. I've mostly lived in warmer climates, and I absolutely love the Bay Area for its weather - the cooler temperatures, fog, rain, and all the things that make for a chilly afternoon. Oh, and we can't forget about the hills! I definitely had to get used to those.
If you had a six-month sabbatical to travel anywhere in the world, what would be on your itinerary and what would you do?
It would honestly be too difficult to choose one country or region, so I'd aim to cover all seven continents during the sabbatical. I'd spend a month in each continent, except for North America and Antarctica - I'd most likely only spend half a month in each. The plan would be to start in Canada for the North America leg, and make my way to Antarctica through Chile in South America. I'd then sail up to New Zealand and eventually travel to Australia. This would take me into Asia, Europe, and finally Africa. During my travels, the goal would be to only eat local food in the specific location and learn a few basic expressions if the local language is not one I already know.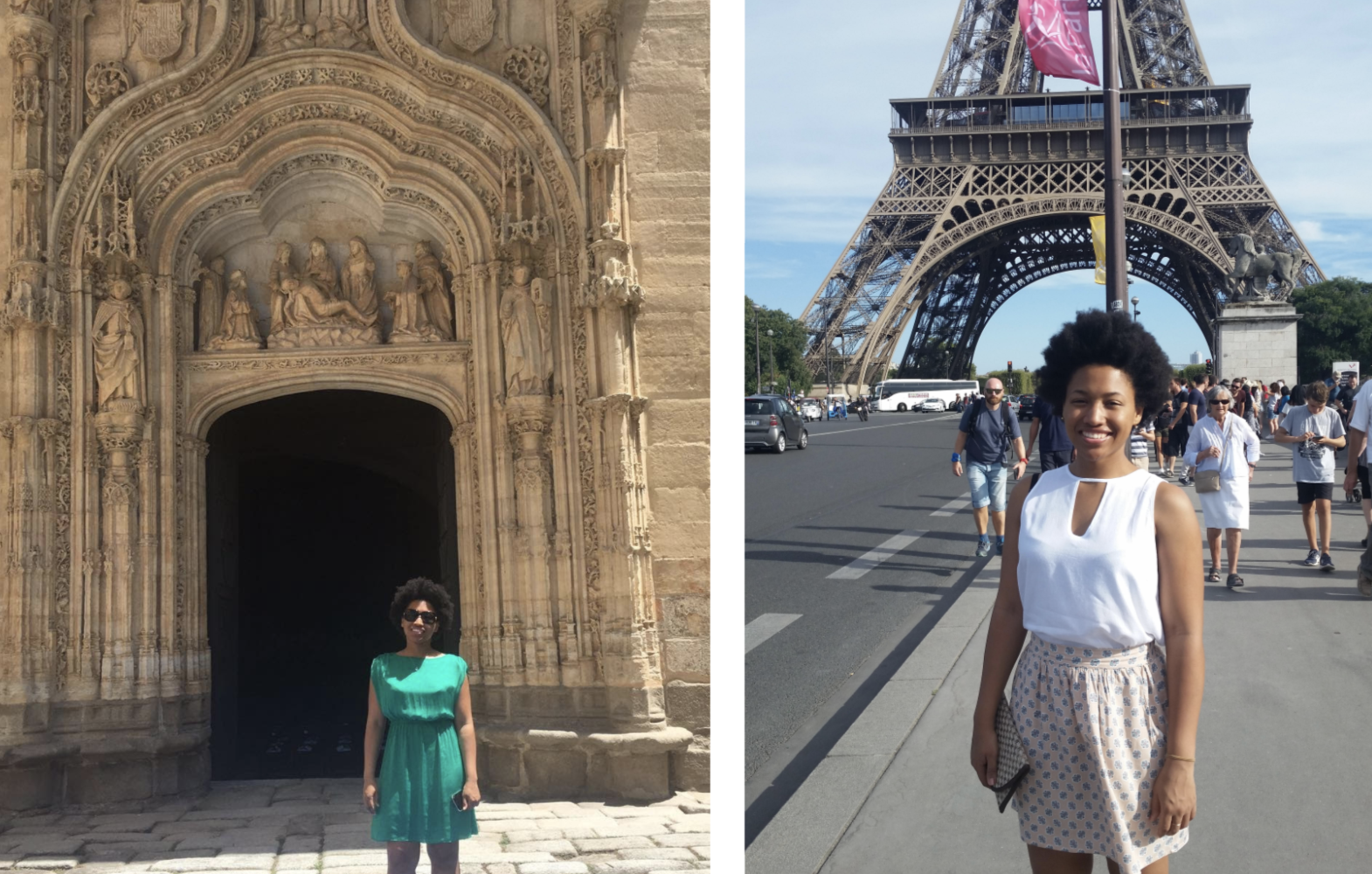 What was your very first concert and what memories do you have from it?
I'm not a huge fan of concerts, but I guess we can consider operas here. I saw Purcell's The Indian Queen in the Teatro Real (Madrid, Spain), and it was amazing. The music pulls you in and the singing and interpretation from everyone on stage keeps you drawn in. There was a lot going on onstage, but it all moved together like one act versus a collection of several performances.
Honestly, I really enjoy opera, theatre, ballet, and most musical art forms really. During college, I played Death in a loose interpretation of a 15th century play, Everyman. Being able to be a part of a production was exhilarating!
Anything else about yourself you'd love to share that really illustrates your personality?
One of the things that has turned into a pastime for me is writing. Debates, speeches and essay writing competitions and events were highlights for me during college. Something I don't often share is that I also love reading and writing poetry. In university, I took a chance on one of my pieces and won the poetry award for the IE Foundation Prizes in the Humanities.
Also, I played football for a brief stint in university and while there was no bright future ahead as the next Sam Kerr, it was definitely something that pushed and generally challenged me every time I stepped on the field.