Meet the Team
Josh Clark
Director of Sales
Josh is no stranger to the insurance world. So when Ethos landed on his radar in late 2017, he knew he recognized something truly innovative and exciting about what the company was doing in a largely outdated industry. "I knew where the industry was headed and wanted to be part of that change of making life insurance simple and customer-friendly," he says. "What really drove me to Ethos was their value of putting customers first. I came from a company that wasn't that way and that made Ethos an easy pick." As the Director of Sales, Josh collaborates with his colleagues to present customers with simple solutions for some of life's most complex issues. And when he's not hard at work, he's soaking up some of Austin's unique culture. Learn more about Josh in our interview below.
Why Ethos?
Life insurance is a really important decision and it's tough to know which information is true or which information is more beneficial to say to an agent. Ethos is able to help people make knowledgeable decisions that may impact them for the next 10-15 years of their life and help their family get adequate coverage for a set period of time. Ethos sets up customers for success for the long term.
What excites you about your work?
I get to work with people who live by our value of treating customers like family. I love working with the Sales and Customer Experience teams and seeing their many interactions where they are making a direct impact. I also love watching our representatives being able to grow within their roles.
How would you describe Ethos in a few words?
Innovative, collaborative, rewarding, and challenging.
What's the most important thing you've learned here?
Honestly, I've learned to never stray away from values or what's proven successful to a company early on. We still have the same values that we did back then and it's important to live by them. Something that I believe is that if I wouldn't sell a policy to my mother, I won't sell it to a customer. It's important to never lose track of our company's values as we continue to grow.
How did you get your start in sales and what does a typical day on the job look like for you?
I started my career in sales shortly after graduating from college and joined State Farm as an agent. Back then, I was selling everything from car and home insurance to complicated life insurance policies. During my time at State Farm, I learned I had a love for life insurance and helping clients protect their families. When I discovered this, I gave life insurance the majority of my attention. Back then, I was lucky enough to sell insurance the old fashioned way; carbon copy paper and long, in-person client meetings! Quite the experience.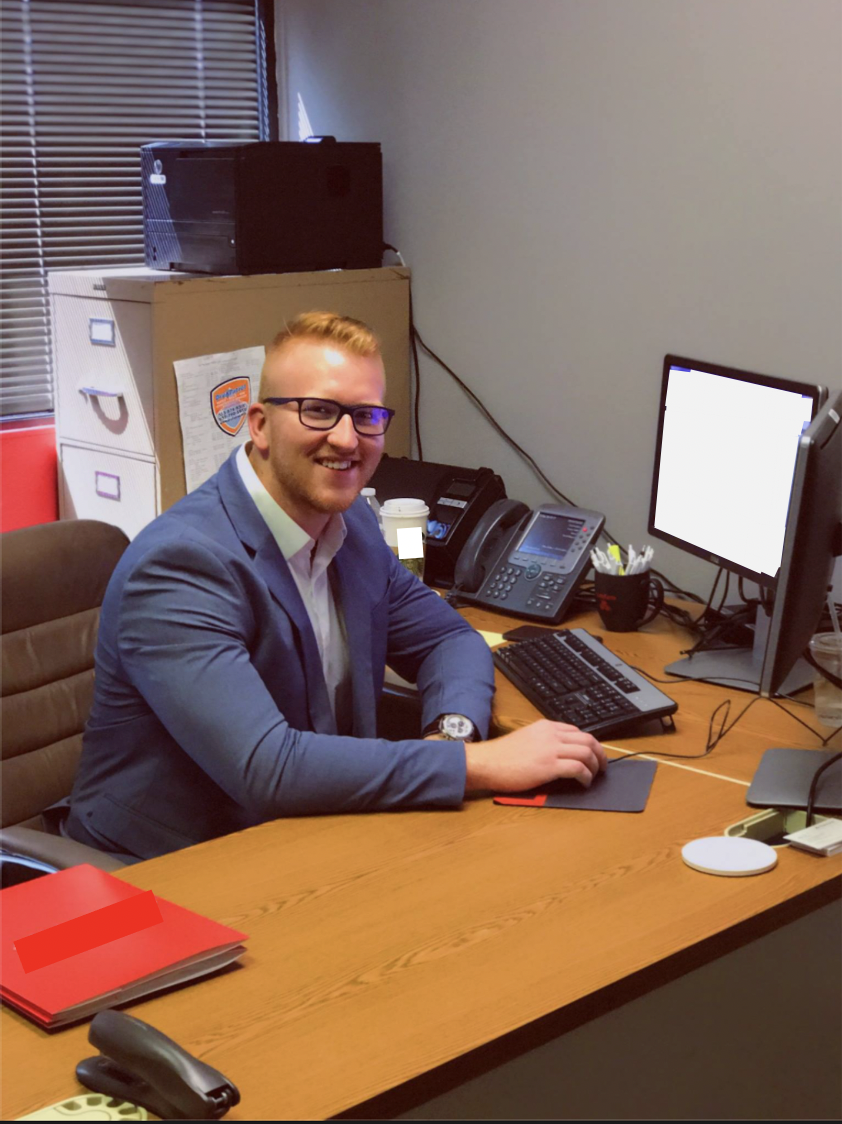 What initially drew you to Ethos?
While selling life insurance, I noticed two common themes:
Obtaining life insurance is a long, outdated, and tedious process.
Many agents care too much about the commission they're receiving from the policy rather than actually helping their customers.
I was immediately drawn to Ethos because of the obsession to improve the life insurance customer experience by improving both the application and underwriting experience, while also putting the customer first in everything they do. A lot of companies say they do this, but very few actually live up to "people before profits." One of our core values, "serve our families," is huge for me.
What is it about Ethos that you feel differentiates it from other companies — particularly those in the life insurance industry?
At Ethos, there's an absolute and authentic care for the customer. In everything that we do, we consider the impact on customer experience and ensure we live up to our motto of putting people before profits. Life insurance companies are notorious for having outdated and confusing processes that affect the customer's ability to purchase life insurance and protect their family. We're focused on making the process easy, and setting customers up for success. We have a team of agents that are focused on ensuring each customer has the adequate amount of coverage and a policy that best suits their needs, rather than the needs of the agent's commission structure.
What excites you most about your work?
For me, I really enjoy growing teams and helping others improve within their career. Also, being a part of a company that is disrupting an absolutely massive industry as well as bringing life insurance into the digital age is something I consider myself extremely lucky to be a part of.
Where are you from originally and what were the biggest lifestyle/day-to-day adjustments you had to make when you moved to San Francisco and then Austin?
I'm from Hillsboro, Ohio, a small town in Southern Ohio (population 6,000), so moving to San Francisco was a massive change for me. Aside from moving across the country to be in one of the biggest cities in the U.S., the biggest change for me was the wonderful traffic that comes with living in the Bay. I'm now at our Austin, Texas location and it's extremely exciting to see the growth and tech focus in the area.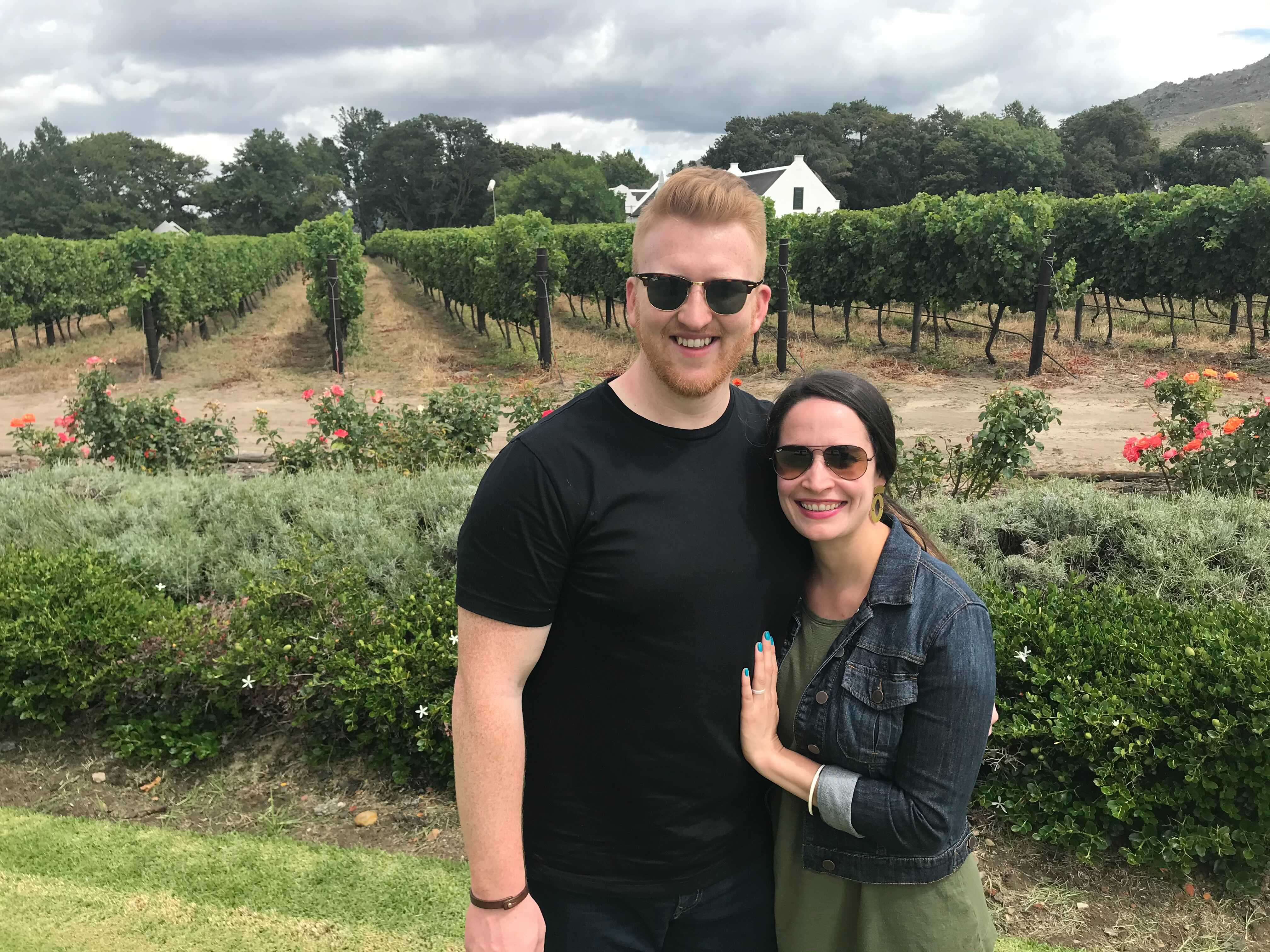 Name one movie/TV show/book/album that had a significant impact on your life and tell us how/why.
An essay that has had and continues to have an impact on my life is Self Reliance by Ralph Waldo Emerson. I make it a point to revisit this essay each year, and there's always a new takeaway or insight to gather based on the phase of life you're in. The quote that always sticks and serves as a great reminder is "insist on yourself; never imitate."
If you were given a six-month sabbatical, what would be on your itinerary and what would you do in that time?
I absolutely love traveling and have quite a few places to check off my list, so I'd enjoy getting to spend a week or two in multiple countries. My top three choices would be Spain, Japan, and another trip to my favorite country to-date; South Africa.
Anything else about yourself you'd love to share that really illustrates your personality?
I have a knack for always picking up new hobbies. In my spare time, I like to golf (or play any sport for that matter), jam out on the guitar, collect and try new wines (thanks to the Bay Area/wine country), and my newest two hobbies now that I live in Austin are barbecuing in the backyard and finding a local dance floor to try out my new two-stepping skills.