Meet the Team
Joe Schmidt
Head of Partnerships
Joe Schmidt didn't exactly intend to land a position at Ethos. But after getting to know the company and its team, he felt compelled to jump in and join the effort to make life insurance more accessible, affordable, and transparent for a wider audience. "I started off in investing, first with the University of Notre Dame's Endowment and then with Accel, a global venture capital firm," he says. "I found Ethos first as an investor when I helped lead the Series B round of funding.. I decided to join the team here after working closely with everyone post-investment and wanted to get closer to the action." One year into his role as Head of Partnerships, the former college football player is more passionate than ever about Ethos, its mission, and its employees. Here's a bit more info on how this (sometimes musical) athlete and former radio host gets psyched about life in and out of the office.
What initially attracted you to Ethos as a company versus other job opportunities?
First and foremost, the team got me most interested in joining. I got to know the leadership team: Peter, Lingke, David, Gokul, and others through the investment process and had a ton of respect for them as operators, and people. Secondly, I love this category. I think it's a very interesting time to be an insurance startup. I'm excited to see what we can do to reimagine the way life insurance is sold.
How does Ethos differentiate itself from other companies as a company and as an employer?
Ethos exists to protect the thousands, if not, millions of families that don't have adequate life insurance coverage. We're here to make it easy for them to get access.
If you look across the life insurance industry, there hasn't really been a life insurance brand built in the last 100 years. The technology stacks are archaic, and the distribution strategies have not evolved to meet the needs of the 21st century consumers. There's a whole list of reasons why this product should exist, but it can't within the normal construct. That's why Ethos is relevant. There's a shift to purchase things online, and a shift to look at things in a more convenient and instantaneous way. That's what we are making possible with the use of technology.
Let's go back in time and learn about your beginnings. Where are you from originally and what was the biggest lifestyle/day-to-day adjustment you had to make when you moved to San Francisco?
I'm originally from Southern California — Orange County. I don't know if I had to make many adjustments from SoCal to here, but coming from the midwest was a definite, welcome change. If only the founders of Notre Dame had just kept going west a liiiittle bit longer.
What were your childhood interests/passions?
I started playing football in sixth grade.. I loved the team nature of it, the physical contact, mental stimulation, and intense competition.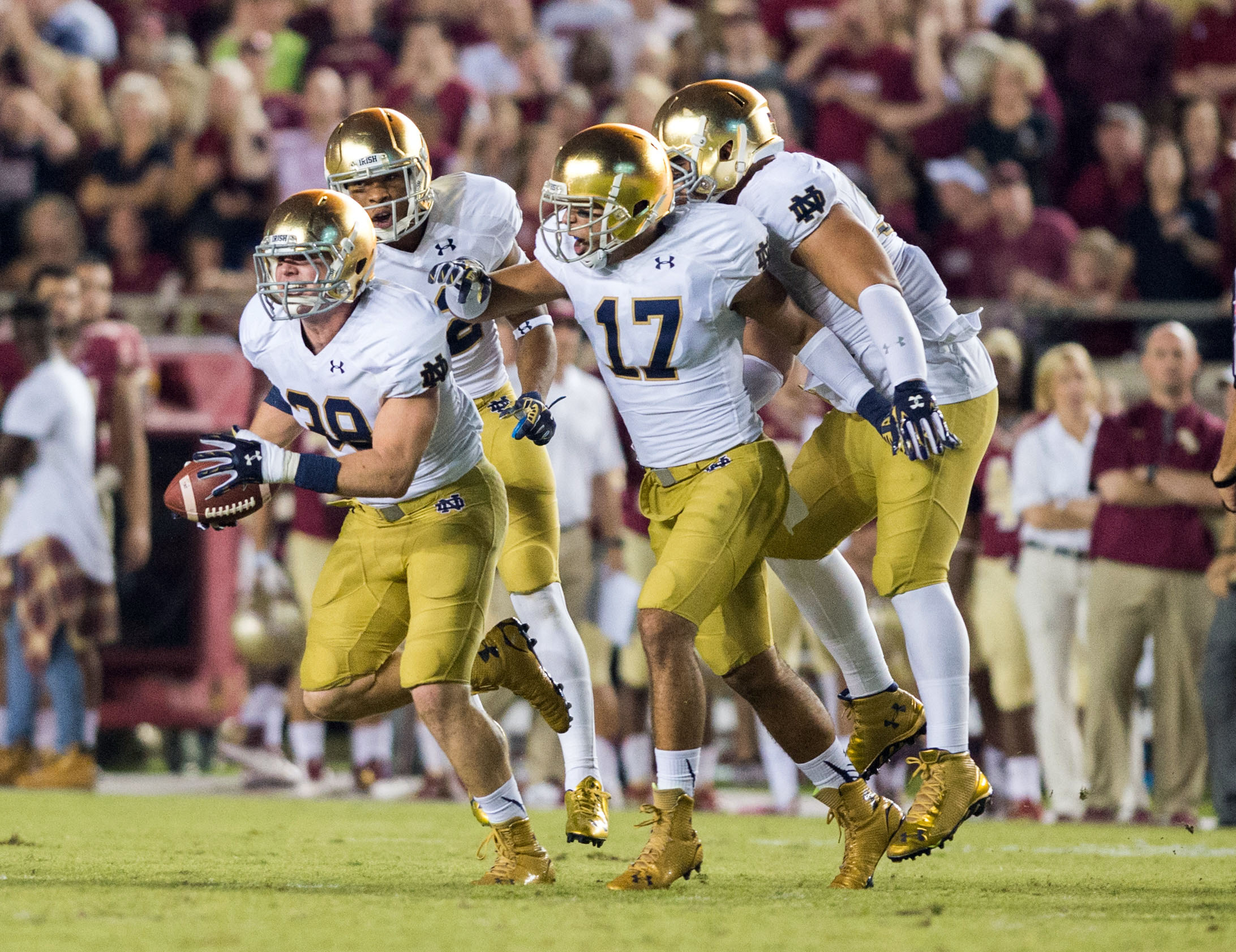 You played football in college and it sounds like you could have played professionally — what steered you toward a career in investing?
All I wanted for as long as I could remember was to play for Notre Dame - that dream never continued past that. As I considered a pro career, I just came back to what my dreams were and used them to inform what decision I should make. I wanted to have a successful business career and one day run a company (and be able to play catch with my kids at 40 or 50). Playing in the NFL wasn't going to get me closer to being a better business leader and it was definitely going to hurt my chances of moving well at 50 (I got pretty beat up). I did basically everything I wanted to do in football and closed that chapter.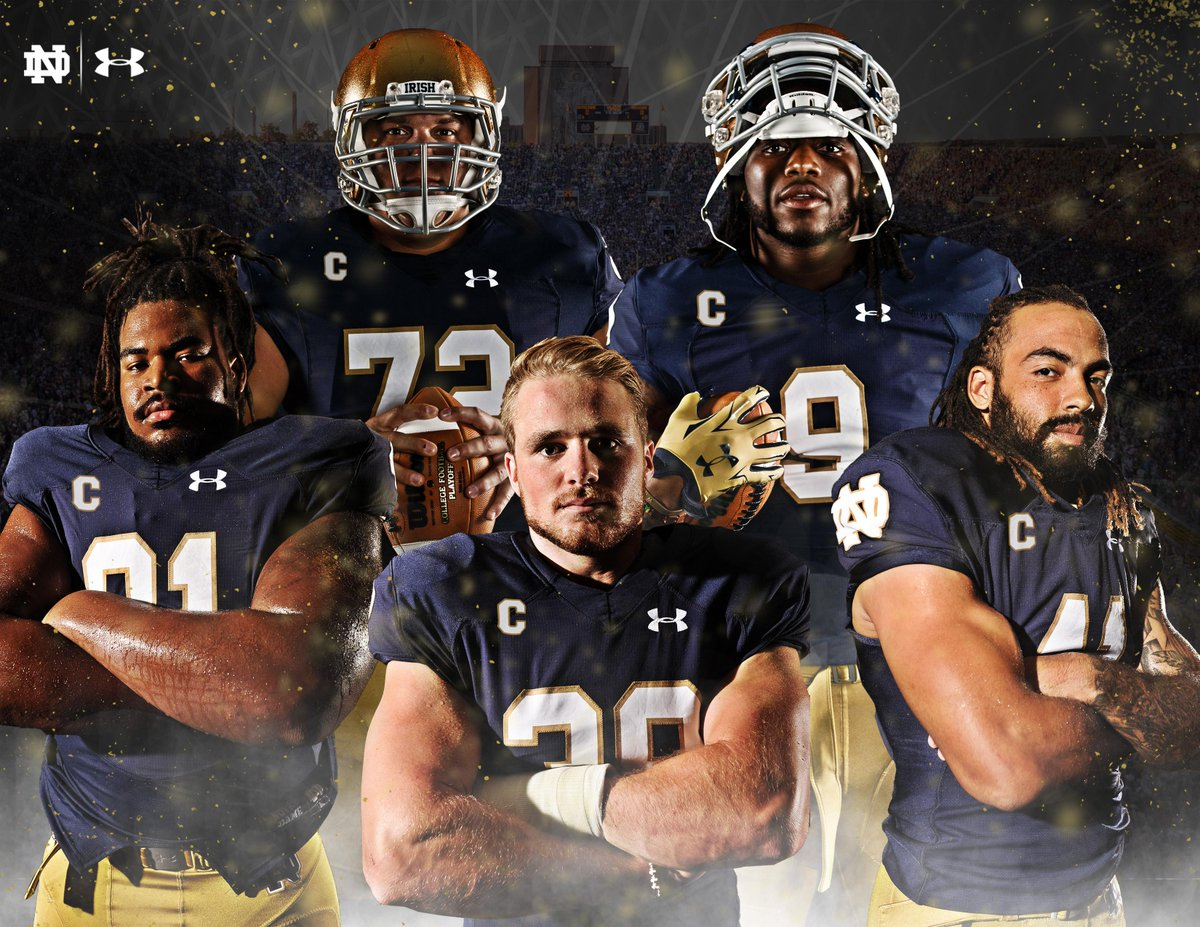 You co-hosted a radio show during your time at Notre Dame, which is awesome. Can you tell us a bit about that experience and what skills you picked up on the job that you still call on today?
Ha! Yes, I co-hosted the Jack Swarbrick show. Jack is the athletic director at Notre Dame and decided to let me join him once a week as co-host of his regionally aired (and ND Athletics videoed) hour radio show. We'd interview two guests and do a segment on Irish Athletics — or whatever else we decided to talk about. It was great as he's one of the absolute smartest people I know.It trained me on how to run a thoughtful and fun conversation, which I guess is a lot of what building partnerships is all about.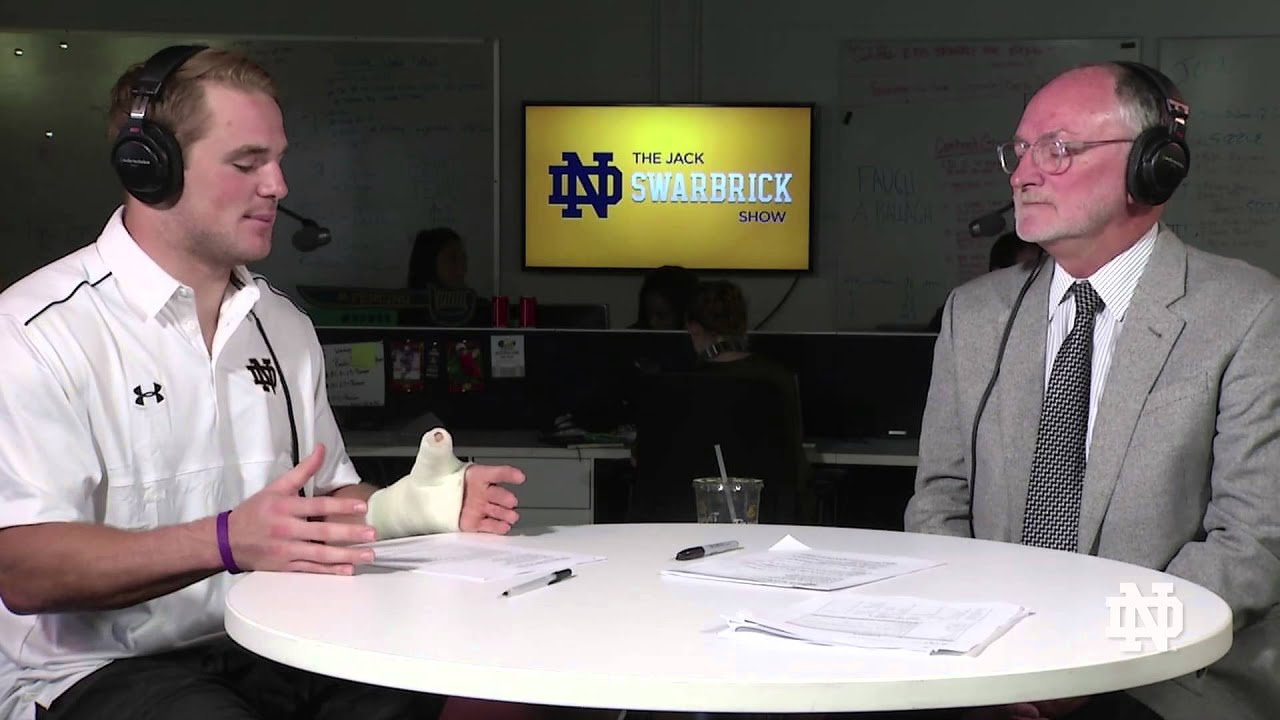 How would you describe Ethos in a few words?
Protection, disruptive, exciting.
What excites you about your work?
Every day is different. I joined the company with some understanding of how broad my experience would be, but I don't think I fully appreciated it. I come in each and every day to work on something new. I'm working with really smart people and we're solving a massive problem. People don't have the protection when they should. When I come to work, I think about where to put our products, how to find the right partners to work with, and how we can sell our product internally. I love how wide-ranging it is and how dynamic being in a startup is. I'm able to define my role to a certain degree in a small company and I love that ownership..
What's the most important thing you've learned in your role at Ethos so far?
Most important thing I've learned is how to respect the MVP [minimum viable product] in a regulatory and intense industry. We are constantly trying to do things that are new and innovative, and delivering our experience in some new place or fashion. We obviously want to get to the market fast, but at the same time we're protecting people's families. We want to make sure that we take that very seriously. It's been very interesting to learn how we can iterate and move very quickly, but all the while figuring out how to do that within the confines of this type of category.
What is the funniest/most memorable moment you've had on the job at Ethos thus far?
Selling the first policy with a product that didn't exist before we came up with it is a fun feeling!
Let's pretend you were just given a month-long sabbatical (woohoo!). Where are you going and what will you do with that time?
I'd spend it with my girlfriend and family. I'd probably work out, read, write, and try to get myself to Hawaii or the Colorado River.
Anything else about yourself you'd love to share that really illustrates your personality?
I'm a singer of sorts. I don't know how good I am (at least my mom and girlfriend like it), but I'm passionate about it. This leads to one of my fun facts — I was the lead in my high school's senior musical.
Okay, I have to ask....what was the role?!
I was the Lion in The Wiz. I played a funky Elvis version of it — I wore a skin-tight white Elvis costume with a lion head, hands, feet, etc. and full makeup. It was fun. :)