Life Insurance
Lingke's Life Insurance Story
Lingke is one of the co-founders of Ethos. While he was in college, he was sold a permanent life insurance policy that he didn't need. With no spouse or children, he had no immediate need for life insurance. However, an agent convinced Lingke it would be a good investment vehicle. As the costs quickly mounted, he realized his financial mistake and lost most of what he paid into it.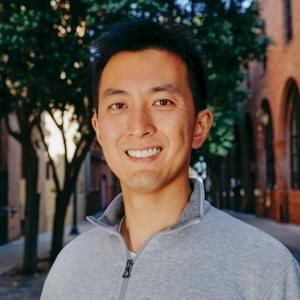 His experience is not unique. Permanent life insurance is a significant investment—better suited for individuals in certain financial situations. Policies often lapse for people like Lingke, who aren't suited for the policy nor prepared for the financial undertaking.
Families deserve a product that fits their needs.
At Ethos, we see the clear cracks in how people have been buying life insurance and wanted to build a company that advocated for family, instead of profits. Lingke and Peter (our CEO) started Ethos in their grad school dorm with one goal in mind: to make life insurance easy, accessible and affordable.
Here's how we're different:
Ethos Agents Aren't Paid By Commissions
Our agents don't work on commission, meaning they don't profit from selling you a certain policy type, coverage amount, or term length, which eliminates the temptation to hard-sell or up-sell. We just want to find the right policy for you and your family.
We Start Online
We live in a time where you can buy most things online and we believe that life insurance should be this way too.
We Are Fast
We focus on making the process simpler: building software and predictive models that cut the standard 10-week process down to just a few minutes.
We're Here For Life
We believe in the utility and affordability of life insurance to protect the financial health of your loved ones. From friendly customer support to helpful advice on all aspects of life, we'll stick with you and be with you to celebrate all of life's wonderful moments.
We believe life insurance is intrinsically good—built to protect families in their most vulnerable moments. Somewhere along the way, agents started prioritizing profits over people. That's just not what we're about. With Ethos, you can start protecting your loved ones today.
Explore your options
Adjust the coverage amount and term length to find a plan you like. Then apply online (with no obligations) and get your
real rate.
The estimated monthly rate for this

policy is:
Please note that all prices quoted are subject to change, including due to underwriting.